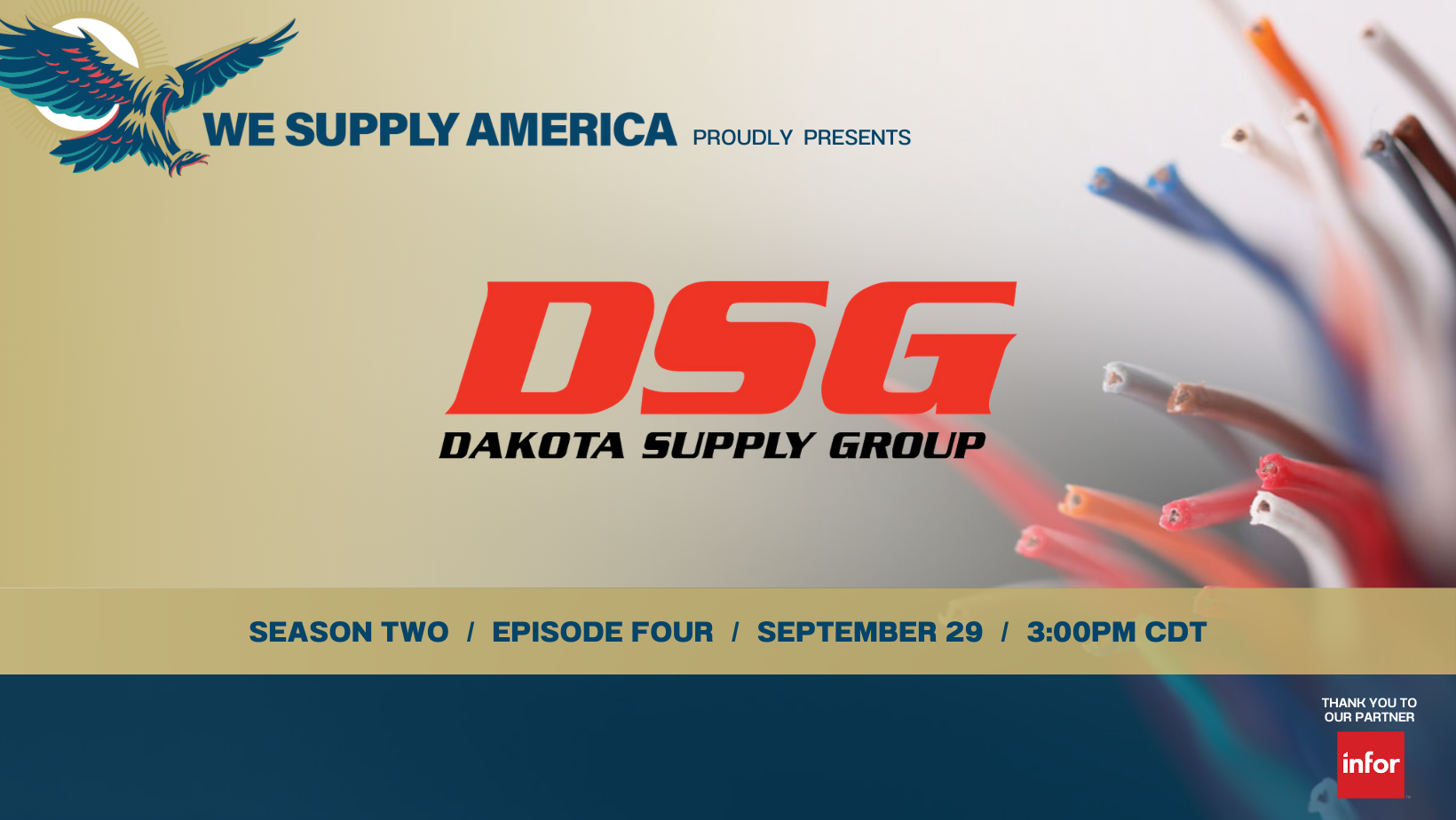 We wanted to fill you in on some exciting news. Dakota Supply Group (DSG) was selected to be featured in a documentary-style film, produced by We Supply America. We are honored to have been selected. Here are the details of when the film will debut and where you can watch it:
Date: Thursday, September 29th Time: 2:30 - 3:45 PM CT (the film will air at 3:00 CT with a preview show prior)
Live Viewing Location: The film will premier live on LinkedIn - Here is the link
Streaming Viewing Location: Immediately after the premiere, the film will be available for on-demand viewing at: https://wesupplyamerica.net/featured-films/#2
About We Supply America & Why We Were Chosen
We Supply America is a property of UnleashWD and produced by our friend and distribution thought leader, Dirk Beveridge. Dirk and his team have boldly set out to champion the noble calling of distribution.
You can learn about the We Supply America mission here
We are one of the eight featured distributors selected by We Supply America to be featured in the eight-film docuseries of season two of We Supply America.
Dirk and his team selected us he says because of our culture, people, innovation, and commitment to the future.
We are honored to be a part of this important film series and would appreciate you tuning in during the premier and helping us share our story widely.