Diode LED DI-0918 12V DC Constant Voltage Driver, Class 2, 35W - 19474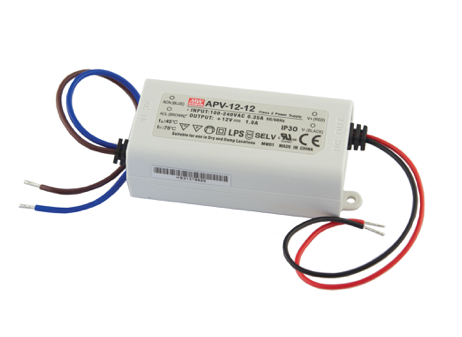 Constant Voltage LED Drivers are the driver of choice to pair with 120V switches, low voltage REIGN Dimmers, and RGB/DMX Controls. This hard-wired LED power supply is available in multiple form factors and voltage/wattage combinations to meet your low-voltage LED lighting needs.
Compatibility Note: Only specific models may be paired with REIGN® Dimmers and RGB/DMX Controls.
Hardwire
Indoor and outdoor models
Dimmable with PWM dimmers on select models