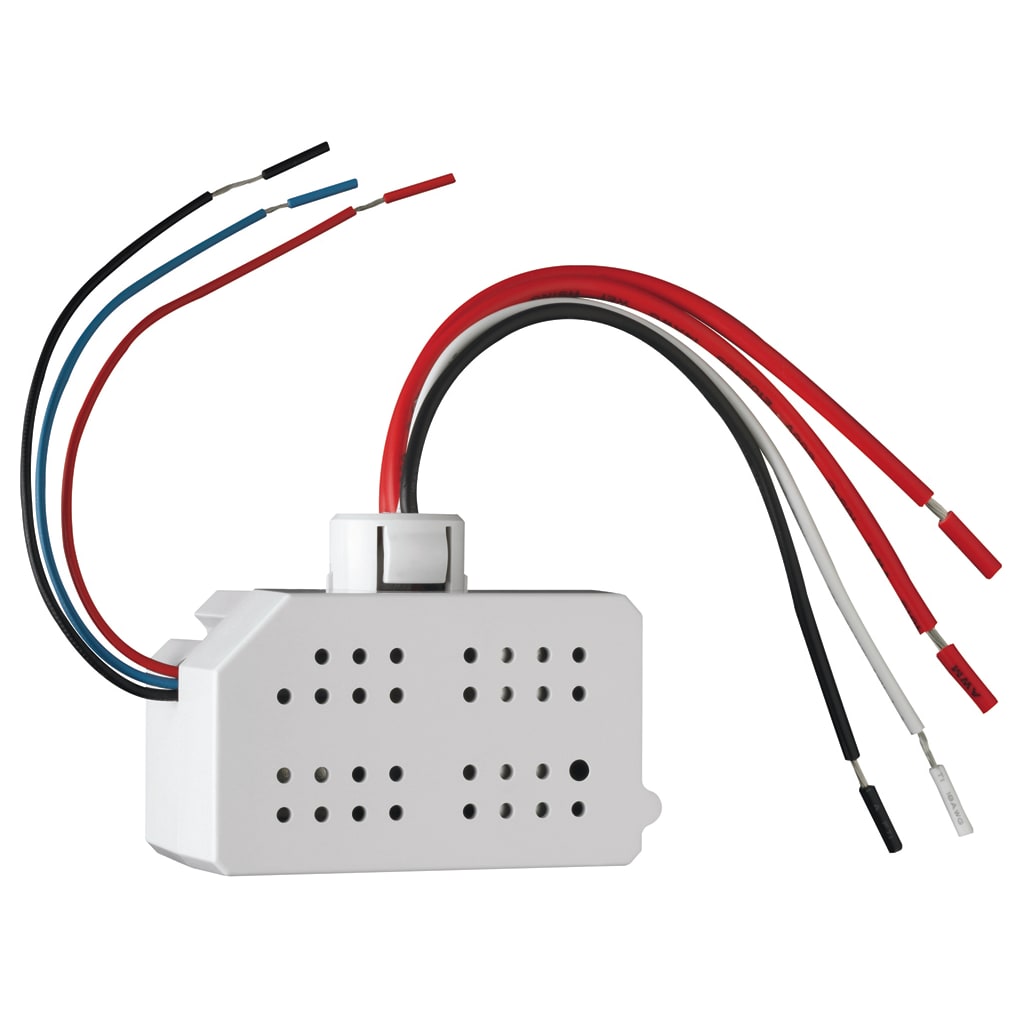 Universal voltage power packs consist of a transformer and high-current relay in one small unit. In addition to primary high input, power packs have a secondary output of 24VDC, 114mA which provides operating power to sensors. Upon sensing motion or insufficient light, sensors electrically close an internal circuit and send 24VDC back to the power pack. Power packs can switch a maximum 20 Amps of fluorescent lighting are available for both 120V and 277V systems..
Self-contained power supply relay system.
Efficient switching power supply providing optimized current output based on number of sensors.
1/2" snap-in nipple attaches to standard electrical enclosures through 1/2" knock outs providing easy installation.
UL 2043 plenum rated for cost-effective installation.
LED indicates status of relay or if there is a low-voltage overcurrent.
Constructed with environmentally friendly materials and is RoHS-compliant.