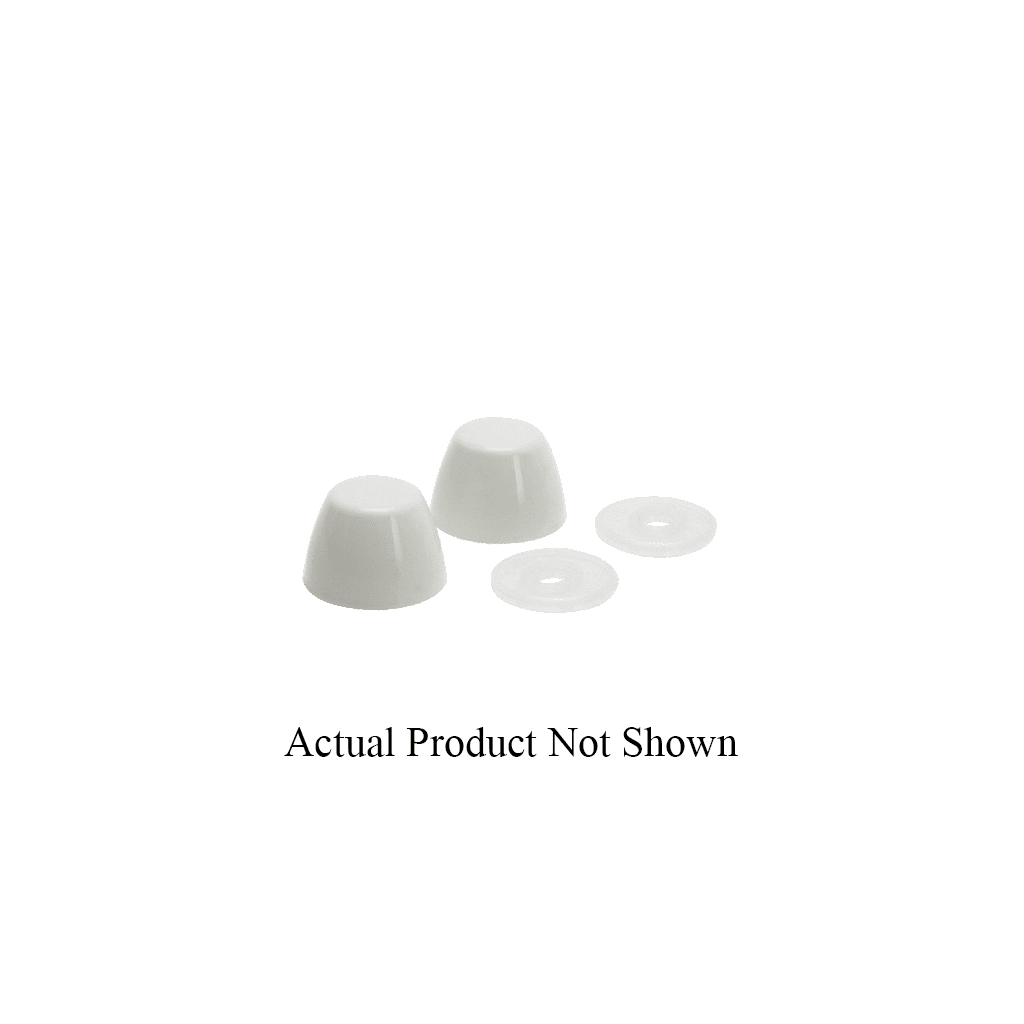 Quickly cover exposed toilet bolts with new toilet bolt caps
Easy to install, universal fit for most toilets
Clean white finish to match any bathroom
Includes: 2 bolt caps with snap-on inserts
Replace your lost or broken caps
1 year warranty

The Fluidmaster® 7115 Toilet Bowl Bolt Caps in white are designed to quickly and easily cover up exposed toilet bolts. Exposed bolts make toilets and bathrooms look unfinished. Cover them up with this universal bolt cap. Built from durable plastic these replacement toilet bolt caps are made to last. Installation is easy, with simple snap-on inserts that fit all brands. Quickly replace lost toilet bolt caps and restore your bathroom look with Fluidmaster®'s White Toilet Bolt Caps.