Diode LED DI-1634 CHROMAPATH® SLIM Mounting Tape – 12 ft. Piece - 61391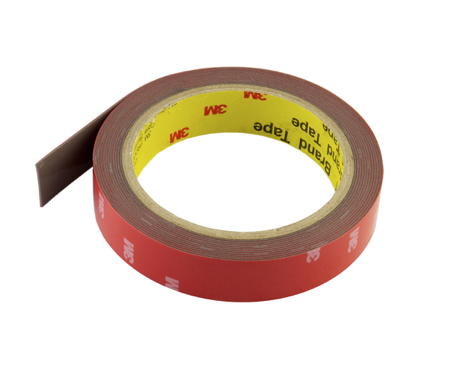 We supply 3M™ 4229 Double Stick Tape, a very high-bond double-sided adhesive tape, to install virtually any of our products on a flat clean surface. This sticky tape is sold in lengths of 9.5 feet and can be easily cut to a custom length with scissors. Our customers find this tape to be useful for the installation of lighter weight LED light fixtures in indoor applications.
3M Acrylic Foam Tape 4229P is a medium-density, dark gray acrylic foam tape with high performance acrylic adhesives. This tape is characterized by high performance peel and adhesion, high internal strength, good conformability and excellent resistance.
Very High Bond
For indoor use only
Durable and long lasting